Sports Betting Platform
An ultimate solution for profits generation our your sportsbook
iGaming Platform Core
Feature-rich sportsbook core module, capable of serving 30,000 in-play matches a month and full offer of prematch events, virtuals and games.
Ultimate gaming experience
Customized betting experience for most demanding markets, with powerful CMS module to deliver fresh content to your customers
Offers Module
Choose from 25+ various promotions for customers: bonuses, free bets, cashback and loyalty points to keep customers engaged.
Proven Cash Out
Full and partial cash out for prematch and live betting, a must have for professional punters.
Mobile First
Importance of mobile solutions – up to 80% of market share!
Following the market trends, we put all efforts to create complete mobile solutions: mobile website, native Android and iOS applications. Light-weight, customer-friendly and offering same functionality as desktop version.
Vast Experience in Retail
Our retail betting platform has been built with strict cooperation with our customers. It's not an artificial product – it combines all the feedback from cashiers around the globe.
Did you know?
The retail application is being used in over 10,000 shops worldwide, especially in Africa. It was used by Nairabet on its way to become the most recognized Nigerian brand, and it's still number one among Naija cashiers.
Commission for Agents
In order to effectively compete with customers, you need to be flexible on a commission system. Per stake, winning, mixed – all of these are fully configurable through our platform.
Prematch, In-Play, Virtuals
Provide your retail customers all the events you offer through the website. Including shortcodes to improve input time, barcode scanners to payout inside couple of seconds and outstanding call to action widgets.
Does not matter if your agents use PC, laptops or tablets – we support all of them. Take advantage of Bluetooth printers and don't be afraid to send your staff outside shops – stadium, markets, events.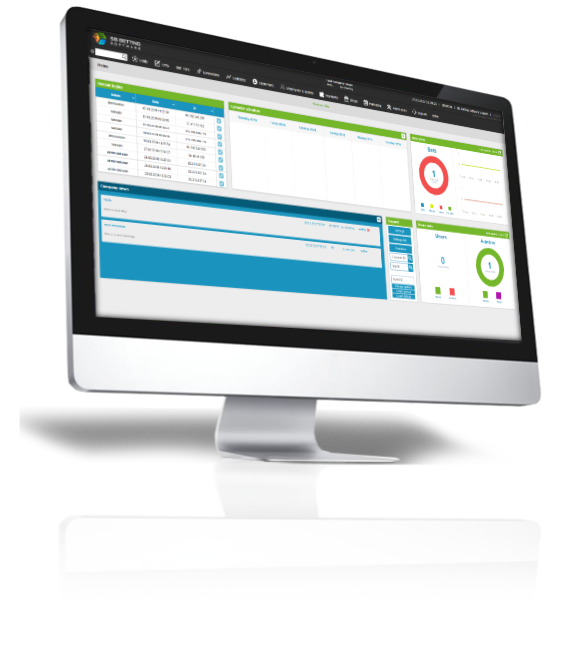 Management Core
Admin Console is the focal point of your sportsbook operations as it gives you insight into all things – online, retail and mobile betting and related statistics, risk management, CRM, CMS, or affiliate system to name few. Keeping all the important tools in one management panel makes your daily work smooth and efficient.
Security first
Just like our entire platform, Admin Console is based on Java technology and HTML 5 matching all the worldwide standards. You can control accessibility of its content by creating users with different access privileges and permissions.
Full control
Take the advantage of tracking bets from one place. Players segmentation, flexible odds and payouts monitoring are key factors.
Football pools
Do it yourself
Each country has their own football pools rules. Whether British or European pools model is more popular in your country, you can create it with our solution. You can customise everything – beginning with number of matches available and ending with rollover details.
Flexible and modern
The football pools platform was designed to require as little time and effort from your side as possible. Creating a template that can be used on a regular basis takes less than a minute, so all you have to do is to choose the matches and set the prizes.